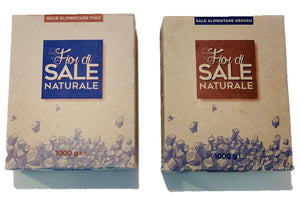 Natural salts from the waters of the uncontaminated Mediterranean Sea, layed over thousands of years and completely crystallized by the wind and sun without any human interference.

Naturally tasty, Fior di Sale is a selection of the best salt in the Racalmuto mine, packaged without any refinement process.

The salt is available as both coarse and fine grain, please select your preference from the drop down menu.